[vc_row][vc_column][vc_empty_space][vc_single_image image="22506″ img_size="large" alignment="center"][vc_empty_space][vc_column_text css_animation="appear"]
Advancing Ohio Entrepreneurship
Last week we talked face to face with the CEO of VentureOhio, a venture capital company with an approach to increase capital to everyone that is ready to do the next big thing.
For Ohio, from Ohio. CEO Falon Donohue
"I certainly did not expect this path to end up where it is," says CEO Falon Donohue, "but I am really grateful and excited about it". Her career did not start with venture capital, but actually with the National Guard. Born in the countryside of Mansfield,  Falon says "I was looking for a way to pay for my school, so I joined two days after I turned 18 and ended up reenlisting and stayed for a total of nine years." Falon started from the ground up as a receptionist and continually pushed herself up the ladder with the start-up community. "I loved being around the founders, loved their enthusiasm, and their belief that they could change the world." Falon continually dedicated her spare time to helping out the start-up community of Central Ohio and eventually stumbled upon the opportunity to be a part of VentureOhio.
A Community Based Catalyst
VentureOhio was formed by the Ohio entrepreneurship community and as the voice to represent them. "This group got together as one unified voice…to our policy makers, they wanted to be very clear in their needs in the venture capital community." says Falon. "VentureOhio's role has been to create programs and once we get them up and off the ground, we will pass them to one of the state organizations and take it from there….Our community is so incredible because it ranges from, you know, these high-tech biotech companies…there's a company called Rap Chat. It's exactly what it sounds like."
How The Capital Flows- Angel Vs. Venture
VentureOhio measures success based off of the total amount of venture and angel capital that is being invested into Ohio companies.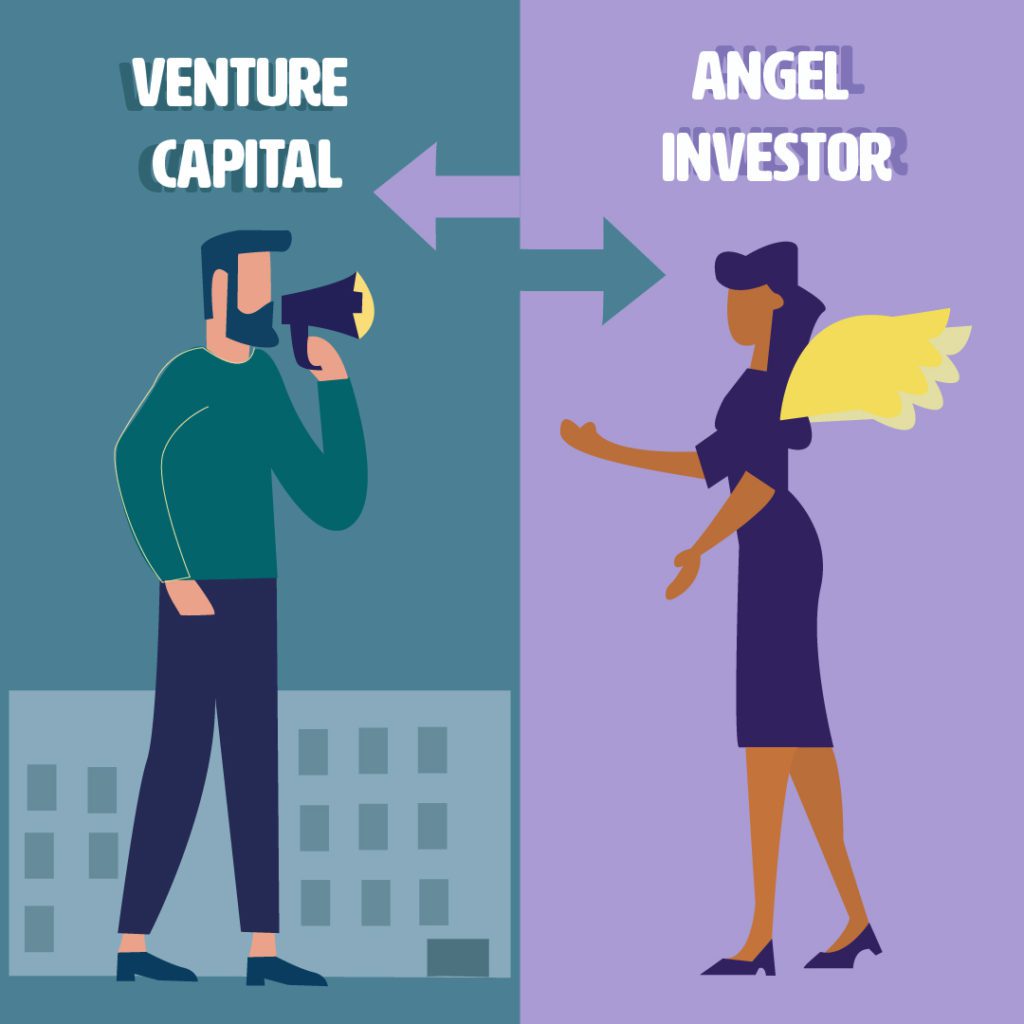 "An angel investor is a high net worth individual who invests in start-up companies in exchange for equity…These folks are either executives or entrepreneurs…that want to give back to their community…they make a financial investment and then support the company throughout its growth."
"A venture capital firm is different. This is institutional money…venture capitalists raise money from what they called 'limited partners'. Limited partners can be high net worth individuals, they are typically institutions…corporate funds that invest in venture capital funds. They are very similar to an angel fund; they invest in these companies in exchange for equity in the company…and generally help them grow".
Become a part of the community! September 5th of this year, the annual VenureDinner event brings together the startup community into one place. Tickets are on sale now. Visit ventureohio.org to learn more.
[/vc_column_text][vc_empty_space][vc_row_inner][vc_column_inner width="1/2″][vc_btn title="Watch the Broadcast" style="flat" color="green" size="lg" align="center" link="url:https%3A%2F%2Fwww.youtube.com%2Fwatch%3Fv%3D08GP7DJeUE0||target:%20_blank|"][/vc_column_inner][vc_column_inner width="1/2″][vc_btn title="Visit Their Website" style="flat" color="green" size="lg" align="center" link="url:https%3A%2F%2Fventureohio.org%2F||target:%20_blank|"][/vc_column_inner][/vc_row_inner][/vc_column][/vc_row]