Sperry Wellness takes women's health coaching to a whole new level
How Sarah Sperry is bettering the health of women just like her
With a business degree from Virginia Tech, over 20 years of experience working in corporate finance, and 3 young kids at home, Sarah Sperry has learned firsthand how stress can affect productivity. Sarah's time in corporate finance shifted when she struggled with some health issues of her own. During this time, she found a health coach who inspired her to take on her newest venture: Sperry Wellness.
Sarah started Sperry Wellness in mid-2020 during the peak of the pandemic when she saw a heightened need for support services specifically for working women. Over three-million women left the workforce during COVID-19, and one-in-four women considered leaving the workforce in 2020 due to increases in household responsibilities and stress brought about by working from home. According to McKinsey & Company, women experienced much higher levels of stress and burnout as a result of their jobs in 2020 despite company efforts to support employees during the pandemic.
Without being able to change companies' support efforts, Sarah's coaching services are an additional way for women to start their journeys towards a healthier lifestyle so they can better their productivity and be able to help those around them. 
A 6-step framework to achieving a better work-life balance
While Sperry Wellness' services are geared towards career-focused women, the same framework can apply to anyone when it comes to leveraging work-life balance. Sarah's philosophy follows six steps, with the simple acronym SPERRY, to help women stay on track: Support, Practice, Eating, Restore, Routine, Your Best Self. 
"None of this is rocket science. The problem is putting it all together and remembering to do it when you live a busy life."
Part of this coaching framework includes the discussion about burnout and what it is. Burnout has multiple stages and there are many different types, with one of the most common being job-related burnout. Unfortunately, many are unaware of the real definition of burnout, and Sarah educates women to help build this awareness. "It's more than just being tired and stressed out. With burnout, your body starts to shut down due to chronic stress levels…being aware of what it is and the symptoms helps women to look out for it and solve for it," she says.
Further, Sarah not only works to educate women about burnout, but she also advocates that being burnt out is nothing to be embarrassed of. Lean In's Women in the Workplace Study from 2020 reported that women, specifically mothers, are 1.5 times more likely than fathers to feel discomfort about sharing their work-life challenges, and 2.1 times more likely to worry about their performance being judged due to caregiving. You may believe that this finding does not apply to senior-level women, but you'd be mistaken, as women in positions or higher seniority often feel these effects to an even greater extent. 
The pressure for women wanting to remain financially independent with the ability to perform well in their roles without fear of being judged by bosses and coworkers is only growing. Women control over half of the personal wealth in the U.S., which is expected to increase despite the gender pay gap. As a result many are hesitant to ask for help.
"My message is, there shouldn't be shame in women needing help in this area. We all need help at times. Finding your village is really important, and you need people around you to support you." 
    — Sarah Sperry, Founder & CEO, Sperry Wellness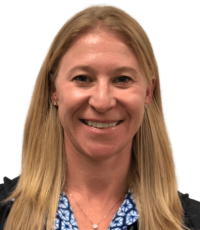 How can you start your journey to a healthier life?
Even if you don't wish to hire a coach, there are actions you can take on your own to make improvements in your everyday life. Sarah recommends starting by spending two hours per month focusing on bettering yourself and increasing your productivity. "If we're not well, we're probably not going to be productive at work," says Sarah. Health and wellness go hand-in-hand with productivity and performance. It's important to focus on your own well-being so that you can help those around you as well. 
Additionally, Sarah recommends taking advantage of wellness benefits offered by your company, if you don't already do so. Reach out to your employer to learn more about their policies.
Learn more about Sperry Wellness
Want to learn more about the services offered by Sperry Wellness? Head to sperrywellness.com to get started. Sarah also has a blog on her website that offers great tips for how to take control of your health.