rF LiveBroadcast with Stephanie Campolo-Merkle of Dress for Success Columbus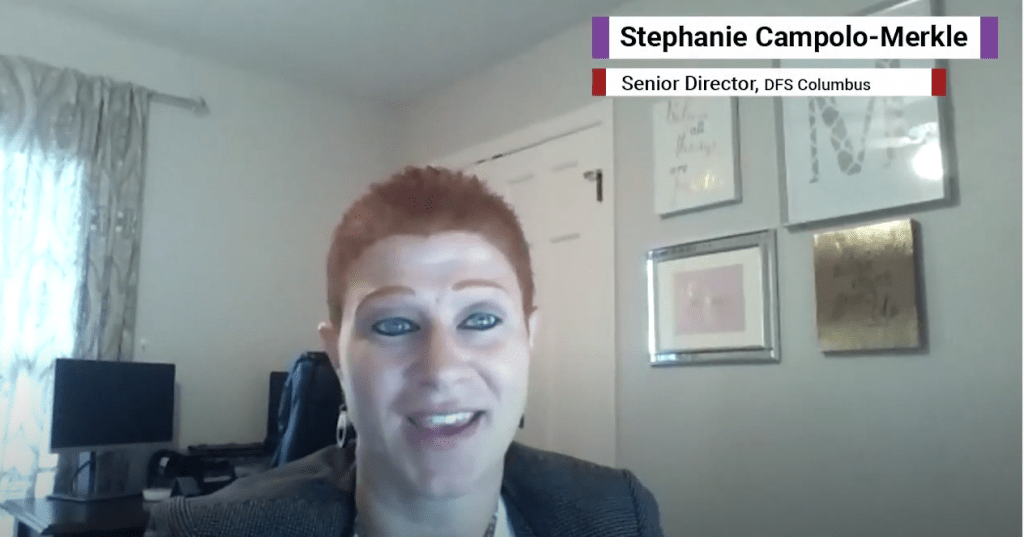 What is Dress for Success?
Dress for Success (DFS) is an international nonprofit organization that strives to prepare women as they enter or reenter the professional workforce. Stephanie Campolo-Merkle, Senior Director of DFS Columbus, spoke with rebel's Lead CFP, Tony Jones, last week about the organization and her role. 
"At Dress for Success, we focus on empowering every woman with economic stability, and we do that by providing her with professional development programs," explains Stephanie. Along with these programs, DFS offers professional styling and support services to help women get to where they want to be in the workforce.
Many women referred to DFS are looking to be fitted in professional attire for an upcoming interview. DFS is partnered with over 100 companies and nonprofits that provide these referrals. Stephanie points out that it is not uncommon for a client to come in after facing a lifetime of mental and economic hardships. That's why a big portion of her role is focused on helping the client feel accepted and empowered so that she can go into her upcoming interview with confidence. 
While it's most commonly known for its styling services, styling is only a portion of the work that DFS does. The organization also offers services and programming for women at any stage in their careers. Tailored to unemployed women, the DFS Career Center provides resources and space to prepare for the application and interview process through info sessions and workshops. After she gets the job, she can join one of the professional women's groups, led by female leaders in the community, to learn how to excel in the workplace. 
How does the styling process work, and how has the pandemic affected it?
DFS accepts all professional clothing donations, and COVID has led to a huge increase in donations received. Before they can be sorted, all donations are quarantined in the neighboring warehouse for two days.
Before the pandemic, women would come into the Short North boutique for styling. Now, DFS calls clients to learn about their preferences and sizing before packaging their looks for contactless delivery. With only six full-time staff members, Stephanie and her team are grateful for all the volunteer help they can get.
How can I get involved?
DFS is currently looking for volunteers to help sort through donations, call clients for their styling appointments, and package the styled looks for distribution. Additionally, monetary donations are much-needed now more than ever, and any contributions are greatly appreciated.