rF LiveBroadcast with Rickie Taylor from the Association of African American Financial Advisors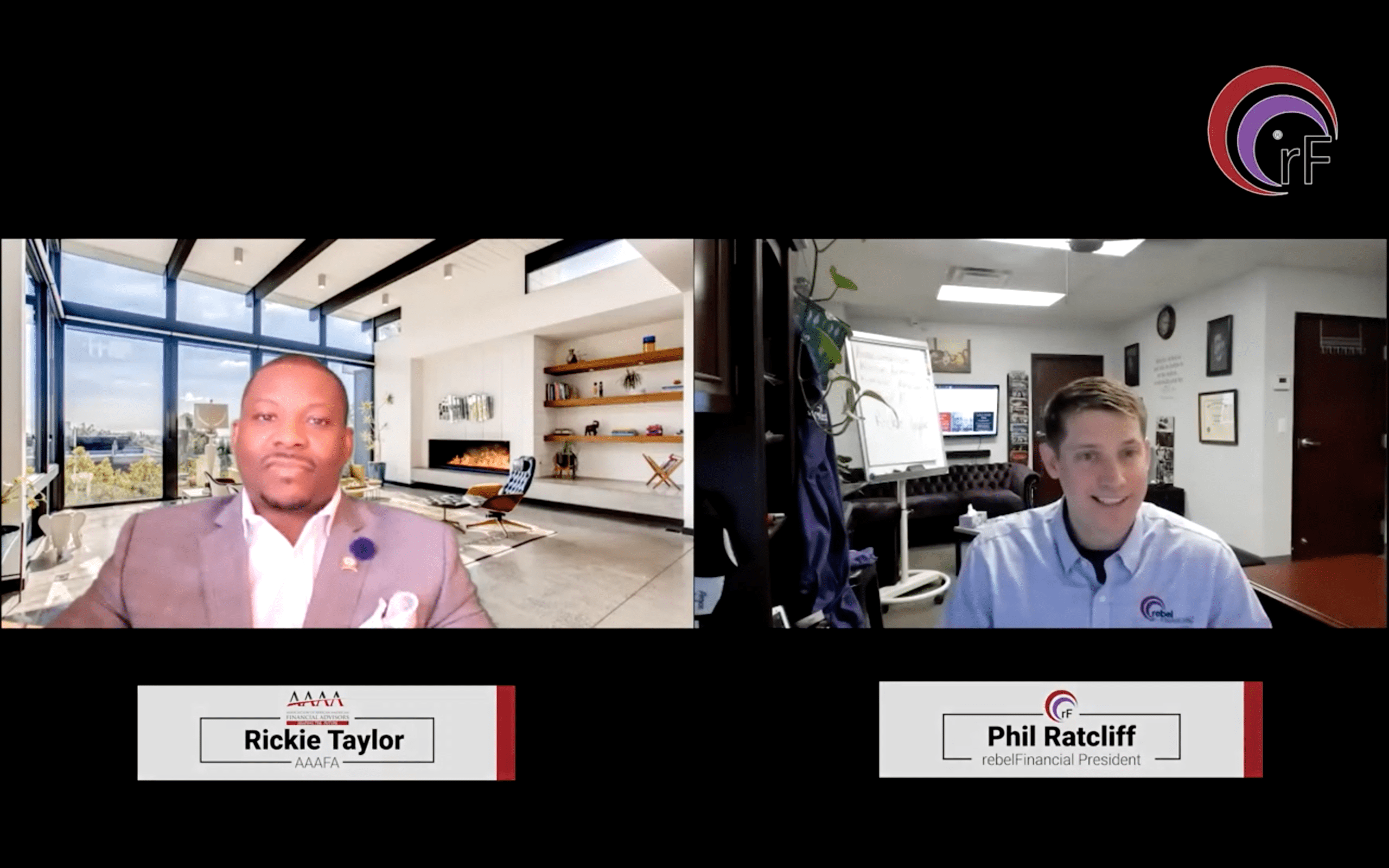 Rickie Taylor joined Phil Ratcliff for a LiveBroadcast interview in which he introduced his organization and the importance of its mission for the future of the financial industry. Rickie has about 20 years of experience in financial services and currently works as a Regional Director for Retirement Plan Consultants and is the Director of Membership and Board Member for the Association of African American Financial Advisors. 
What is the Association of African American Financial Advisors, and how did it start?
The Association of African American Financial Advisors (AAAA, "Quad A") was started by Mr. LeCount Davis almost 20 years ago. Due to the lack of support he felt coming into the industry as the first African American CFP, Mr. Davis decided to create his own group to support African Americans in the financial industry and to encourage future generations to become involved. "The mission is to be a resource for African Americans in financial services to sustain their careers, find better ones, network with individuals, and to simply thrive in the industry," explains Rickie.
Today, the AAAA is a national organization that values building and fostering relationships. Established out of the DMV (Delaware, Maryland, Virginia) area, the AAAA has expanded across the country by holding meet-ups (before the pandemic) to spread awareness about the organization and inspiring others to help it grow. It also has its own peer mentorship program that pairs high-level financial professionals with those just starting out in the industry to give them guidance and support to be successful. 
Mr. Davis, Rickie, and eight other highly experienced financial professionals serve on the Board of Directors for the AAAA. Their goal, as well as the goal of the entire organization, is to diversify the financial industry
What has led to the lack of diversity in the financial industry?
In expressing his opinion on this topic, Rickie shared his story about how he earned the position he's in today.
Growing up in a low-income neighborhood in New Jersey, Rickie had no knowledge of the opportunities available in the financial industry, let alone the importance of financial awareness, until he gained the will to learn about it himself. He reflects upon the domino effect that this phenomenon creates for so many generations of people experiencing similar situations. "Not having the knowledge early on in life is a huge reason why people of color grow up to have no interest in financial services," he concludes. 
While children and young adults are often encouraged to go to school to become doctors and lawyers, the same light is not being shed upon opportunities available in the financial industry. This creates a problem for the industry because financial services are, in fact, just as important as those other professions, according to Rickie. "Financial services are a key contributor to having the country be successful, so why not put that out there?"
How can we get more African Americans involved in financial services to give the industry the diversity it needs?
Rickie believes that the solution to this problem starts with education. A career in financial services is rarely a goal for young people because they are not typically made aware of these opportunities early on. So, bringing awareness to the industry and supporting people of color need to be made a priority for those with the means to implement this initiative.
Rickie also stresses the importance of African Americans being hired into leadership roles, not administrative roles, because leaders will be able to help affect change from the top down. 
Quad A has a number of thought leaders to help companies in their efforts to bring diversity to the financial field. Rickie encourages people aspiring to enter the industry, as well as companies hoping to make a change, to reach out.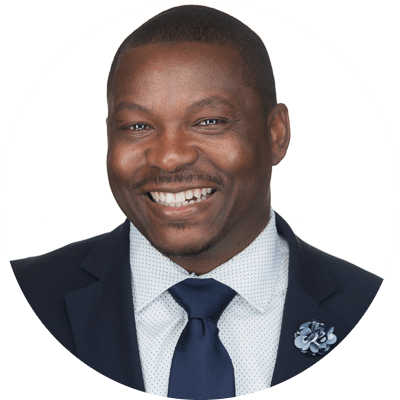 "One of the key things about this industry and my job in particular is that I've been able to travel almost the entire country, and I take pictures because it's amazing. I can't believe that I'm in a position like this, doing a job like this, and having so much fun and success."
Rickie hopes to see more incoming college students with the goal of becoming involved in financial services. Together with the AAAA, he plans to continue to educate young people and the masses to focus more on diversifying the financial field.
Learn more about Quad A