The Most Expensive Cities in the World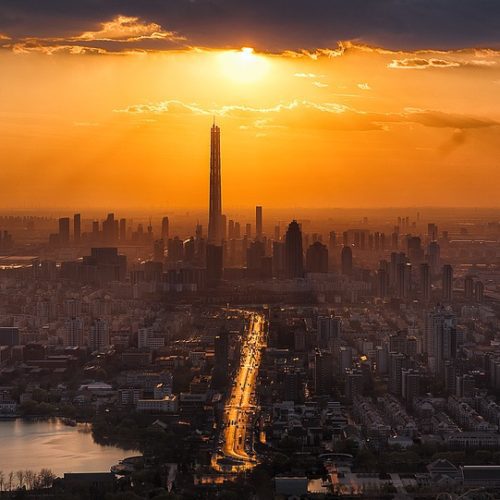 The Most Expensive Cities in the World
Every year, The Economist magazine surveys the Worldwide Cost of Living, looking at 160 expense items across 133 countries.  There are a lot of interesting tidbits to be found in the report, but perhaps the most interesting is a list of the most expensive cities in the world.  In 2018, Singapore won this dubious honor.  After that, it was a tie between Zurich, Switzerland and Paris, France, followed by 4) Hong Kong, 5) Oslo, Norway, 6) Geneva, Switzerland and Seoul, South Korea, 8) Copenhagen, Denmark, 9) Tel Aviv, Israel, and 10) Sydney, Australia.
No American city?  The fact that the dollar fell against other currencies over the past year lowered the cost of living in places like New York (ranked #13) and Los Angeles (#14) when measured in global terms.
It turns out that there's more than one way to measure "expensive," however.  A survey of 293 global population hubs, conducted by Demographia, took each area's median house price and divided it by the median household income for people living in each city, in their own currency.  If the average median income was $50,000 and the average home cost $250,000, then the median multiple would be calculated as 5.
Measured this way, American cities were well represented among the most expensive locations in the world.  Hong Kong was the least affordable major city in the world, with a multiple of 19.4.  Sydney, Australia (multiple: 12.9) finished a distant second, followed by 3) Vancouver, Canada (12.6), 4) Santa Cruz, California (10.4), 5) San Jose, CA (10.3), 6) Melbourne, Australia (9.9), 7) Santa Barbara, CA and Los Angeles, CA (9.4), 8) Honolulu, HI (9.2), 9) Salinas, CA (9.1) and Tauranga, Western Bay of Plenty in New Zealand (8.9).
Sources:
http://time.com/money/5201075/most-expensive-cities-right-now/
http://www.businessinsider.com/the-most-expensive-cities-to-live-in-around-the-world-in-2018-2018-1#2-sydney-australia-the-countrys-least-affordable-market-sydney-has-a-median-multiple-of-129-a-rapid-deterioration-considering-the-rate-was-63-in-2001-the-ubs-global-real-estate-bubble-index-rates-sydney-as-having-the-worlds-fourth-worst-housing-bubble-risk-tied-with-vancouver-11
http://www.businessinsider.com/the-most-expensive-cities-to-live-in-around-the-world-in-2017-2017-1?r=UK&IR=T#1-hong-kong-china-hong-kong-has-the-least-affordable-housing-market-for-the-seventh-year-in-a-row-its-median-multiple-this-time-was-181-down-from-19-the-worst-ranking-on-record-last-year-10