How Cartology helps brands achieve strategic growth on Amazon (and Walmart.com)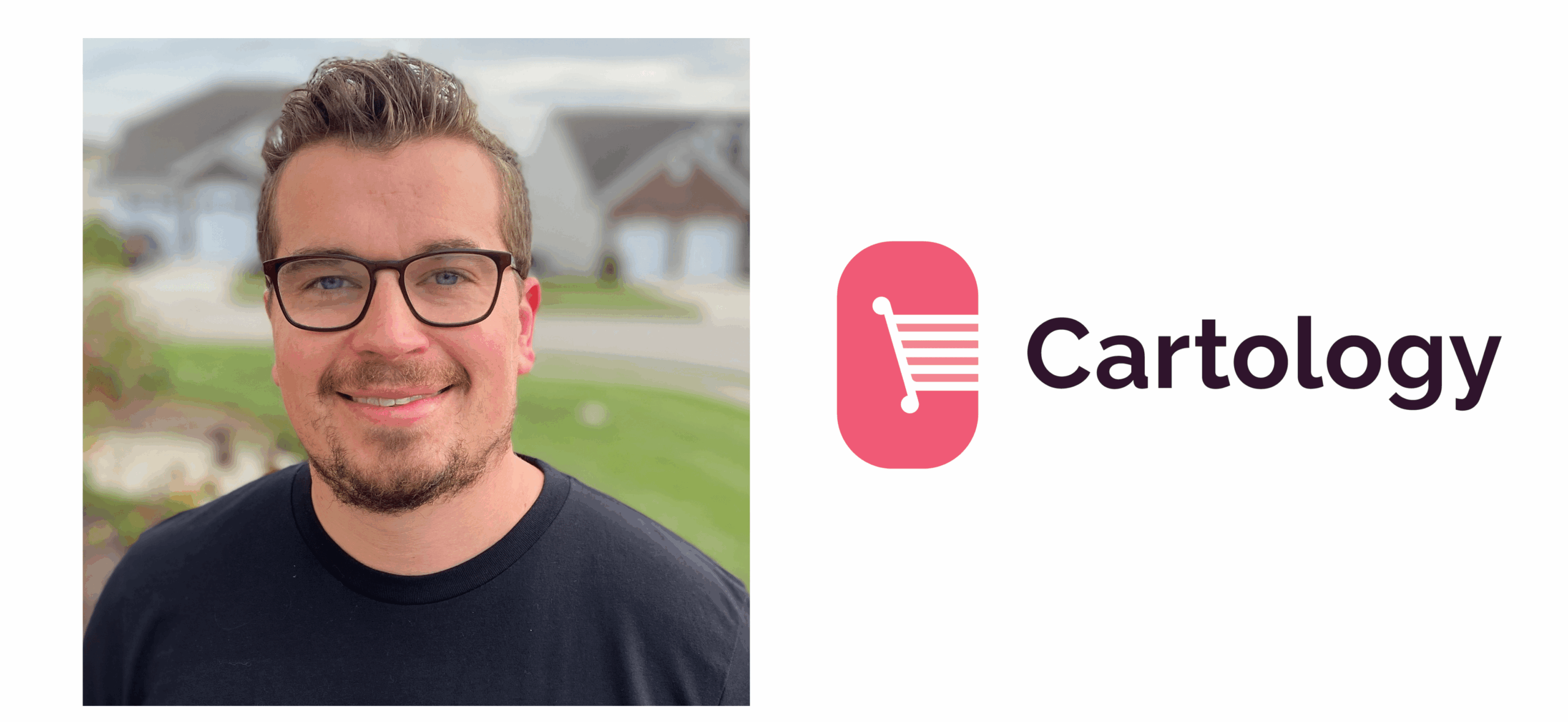 Michael Maher, Founder and Chief Idea Officer of Cartology, joined Tony Jones for another virtual Live Broadcast last Friday. Michael shared his experience in the eCommerce industry, which started shortly after college when he pursued entrepreneurship as a side gig. As he saw more success, he decided to move into the eCommerce space full-time, transitioning from selling wholesale on eBay to managing accounts on Amazon to help brands achieve more sales and growth with Cartology. 
From Starbucks to a Six-Figure Business on Amazon
Michael never planned to end up in the eCommerce industry when he graduated from college. Shortly after working as a manager at Starbucks, he realized this job wasn't for him. "I kind of fell into entrepreneurship," says Michael, reflecting on the dissatisfaction he felt working at his first full-time job. He didn't know what he wanted to do, but he knew that he had to find something else.
Thankfully, Michael had a friend who had his own eCommerce business that opened up a new career idea for Michael. He decided to save up a couple thousand dollars to attend a trade show in Las Vegas, where he bought items to sell on eBay. He did this still while working full-time.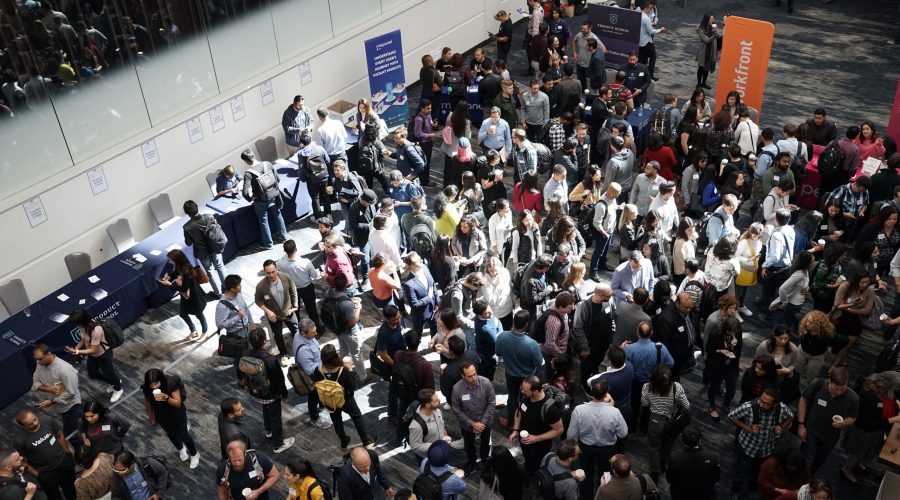 Over the next year, he continued to grow his online business before leaving his job to pursue entrepreneurship full-time. From 2010 to 2016, Michael built a $400,000 eCommerce business that operated on multiple channels. Amazon was bringing the company huge growth until 2015 when the platform opened up to sellers in China.
"The issue for me was, now these manufacturers that were selling to me were also selling direct-to-consumer," Michael continues, "they weren't providing the same support, they weren't providing branding, but the price was way better. So people started purchasing [from them]."
At this point, Michael decided that he had to pivot. With the rise in demand for Amazon services and his experience and liking for the platform, Michael decided to transition from a wholesale seller on Amazon to a consultant for other sellers. Michael brought in his own team to help develop these eCommerce businesses with Cartology. 
Cartology works with established brands to help them achieve more sales
There are a few major types of sellers on Amazon, Michael explains. There are first-party and wholesale sellers that use the platform as a traditional retail outlet. This is the type of business that Michael operated before Cartology.
There are also third-party sellers that use the channel to sell their products, and Amazon will fulfill the order. They are essentially selling on consignment, but it's much larger scale than the consignment shop you may find down the street. Third-party sellers also include private-label sellers that essentially buy products in bulk, rebrand them, and sell them at a higher price.
Cartology works with brands that use Amazon for their channel space but fulfill their own orders. "We're really taking anyone on, but you have to have a strong brand. That's what's most important to us," notes Michael.
Cartology prospects brands in industries such as consumer-packaged goods (CPG), food and beverage, outdoor equipment — mainly healthcare and personal brands. Michael and his team work with brands that are new, not having launched yet on Amazon, as well as established brands that have yet to reach their full potential.
"We don't create your brand. We can help you take your brand and articulate it on Amazon, but we want you to come in with a strong brand story," Michael reiterates. The story is really the driver of the brand, and once it's determined, Cartology exploits it to help that brand take off.
Providing oversight in areas that often get overlooked
The Amazon marketplace is dynamic and many factors impact the exposure that a brand's products receive. In particular, the algorithm that determines the order that items show up on someone's search results is constantly fluctuating.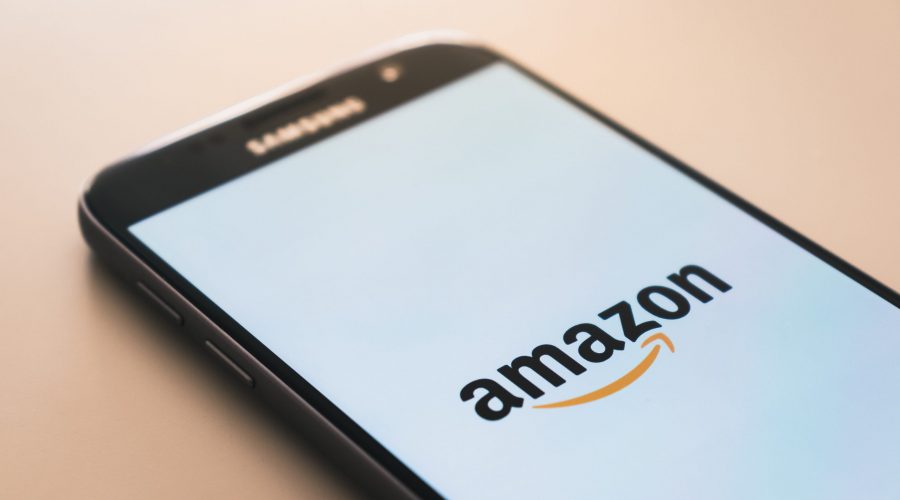 This algorithm factors in elements such as a brand's product selection, consumers' ease of purchasing, ratings, and even location. If you haven't sold anything yet, your products probably aren't going to make it on the first page. With the majority of consumers not looking beyond the first page of their Amazon search results, it's critical to gain that visibility to maintain your business, which is where Cartology's support comes into play.
It doesn't just stop after the growth period, however, as there's much more to it than just getting the visibility to drive the sale that often gets overlooked.
"As you grow, you're going to need a lot more capital to keep up with the demand for your inventory. A lot of people don't factor that into growth," explains Michael. "We can get you the sale, that's not the difficult part…figuring out what your costs are and getting to where you're profitable is a totally different story." Cartology acts as a service agency, running and managing the channel entirely for its clients so they can focus on the financials and logistics. This includes ongoing service and CRM. It also offers consulting on a monthly basis to smaller brands who may not be in the market yet for this ongoing service.
Looking to move into the eCommerce space with your brand?
Cartology offers free consultations for companies interested in its service. At the very least, Michael and his team can advise you on where to go next. "If you're interested and have a brand, don't hesitate to reach out to me," urges Michael.