Buy New or Used? A Guide To Buying Your First Car.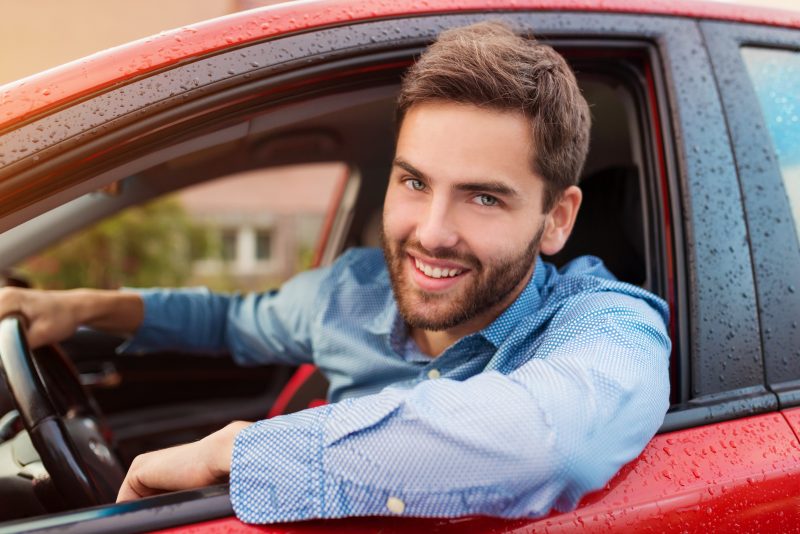 Everyone goes through the process of buying a car for the first time. Whether you want to buy new or used, make sure you read this article before purchasing a vehicle.
Buy Used → Saving Money
Buying a used car is an easy way to save money on getting a vehicle with hope that it will be reliable for many years. Buyers have many options when it comes to purchasing a used vehicle, including auction, online or even buying certified pre-owned. 
Certified Pre-Owned
Keep a healthy skepticism when you want to buy a certified pre-owned car. Usually, certified pre-owned vehicles are clean, have low mileage, pass a 200 point inspection, and can come with perks, like a limited warranty. This is a good option if you want something very similar to buying a brand new car, but for a lower price. 
There are some things to consider before buying certified pre-owned though. With all the added perks, the car is still a used vehicle. Even with a multipoint inspection, you do not know how the car was handled previously. Your limited warranty may be an additional $850-$3000 dollars to the car that could be excluded if you got the same vehicle not certified. Some non-certified vehicles can still come with a warranty and buyers can purchase a factory backed warranty if they so wish. 
The Craiglist Car
It is possible to find a good, reliable car for an incredible deal online through individual sellers. There is a big risk when buying from other individuals, so keep an open mind before making any final decisions. When inspecting a vehicle, check for any mismatched paint; this could be a sign of a repair after an accident. Has the title been reworked? Ask the seller for a detailed vehicle history, preferably a Carfax report. See if the car can be inspected by a local mechanic. Inspections are relatively inexpensive and quick. Make sure the inspector takes off the wheels and checks the vehicle for rust, damaged parts, and frame corrosion. Always research the car's Kelley Blue Book price and see if you are getting the right deal for the area. If the car has low mileage or has been sitting in a garage for years, do not assume the car is perfect. An undriven vehicle can have as many problems as a high mileage one. 

Buy New → The New Car
Ready to walk into the dealership and buy your dream car? A new car has a lot of benefits, including a dealership warranty that the majority of used cars do not have. New cars are in fact, expensive, so be prepared to drop a lot of cash upfront or over many years.
Before you go into a dealership and talk to a salesman, have your finances in order and a plan ready. Know your max price that you can afford, the car(s) that you have in mind, and the features you need to have before walking in. Do diligence online. Dealerships may be under one umbrella, but they do compete with each other and have different deals. Talk to your insurance agent. Buying a new car may up or lower your monthly payment and almost all dealerships require you to have full coverage to drive the car off the lot. Do not talk cash up front, dealerships make money by financing and leasing their cars, talk offers first.
A finance manager at a local Lincoln dealership, who wants to stay anonymous, gave these tips before buying new:
What is a good APR to look for?
"Manufacturer financing usually offers a 0-1.9% APR on new and very low rates on certified pre-owned. But, this is all dependent on your credit score."
How can I determine my payment?
"Start with a 0% APR. Take the total amount of your car and divide it by how many months you want to pay it off. If you monthly payment is far off from that, I would be pushing for a better deal."
What to watch out for:
"Never go by your monthly payment alone. Always know the breakdown of your costs…purchasing price, taxes, and doc fees. Always know what you are signing. Ask for a printed buyers order with all figures before you agree to anything. Never be afraid to ask questions or get a second opinion." 
Conclusion
Both new and used have their perks and benefits. If a car that is guaranteed for some years with numerous dealership perks is for you, maybe a new car is your best option. Be prepared to budget your income, as a $23,000 car can have a monthly payment of $320 dollars for 72 months. Buying used has its risks as well, but it gives you a cushion to save more money in case of  needed repairs. In any situation, setting aside any large amount of sums is a big life decision. Talk to your financial advisor to make sure you are prepared to make any finalized plans.