rF LiveBroadcast with Scott Henderson of Qube Money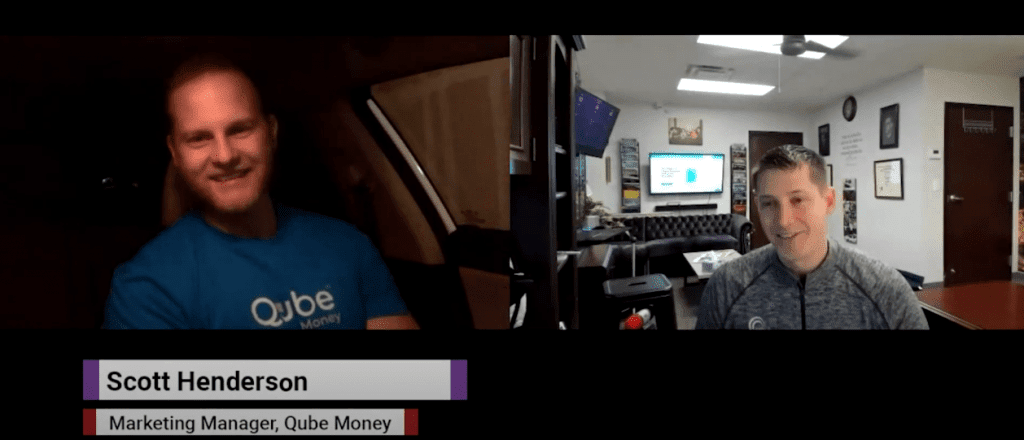 Who is Qube Money?
Qube Money is a bank, but it's a neo-bank, or an online-only, FDIC certified account. All money deposited in Qube Money is held with a bank partner, Choice Financial Group, Member FDIC. Choice Financial Group holds your money and whenever you are ready to use it, Qube transfers it to your personal card.
Scott Henderson, Marketing Manager of Qube Money, sat down with Phil Ratcliff to talk about his company.
How does it work?
Qube works like a cash envelope system, except digitally. You are able to open your "qubes" to have your money transferred.  Each qube represents an envelope, and you have a qube card that you can transfer your money to for spending.
What sets Qube apart, is that they have a "Venmo" aspect incorporated into their system. Money is easily able to move around and transfer to other qubes.
A basic free account is offered with key features that are available at any other bank. Direct deposit, mobile checking deposit, and transferring money are all examples of what is available. High yield savings is currently being developed but is not quite ready yet.
Money is made readily available when transferred to the card whenever you need it. "There is no need to worry, the card is super secure", said Scott. When the card is not being used, it's just a piece of plastic.  It only has value when you transfer money, which can easily be transferred out of the card as well.
Cards can also be set up for children. Parents have permission controls when it comes to transferring money.
Beta Testing
Currently, the Qube app is in beta testing.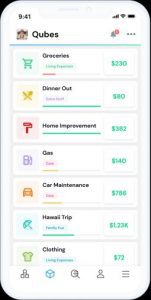 June 10th marked the date for the Alpha testing phase, which was internal testing by all their employees. August 11th was the date that external testing began. 400 testers were recruited to test out the application.
Lifetime Membership

Customers have an option at a Lifetime Membership. Lifetime Memberships are set up so you can avoid the monthly fees. Currently, there are 1,100 lifetime members. There is a membership waitlist however, but once you submit an application, their system will show you where you are in line. The wait list is over 11,000 people long but applying for a lifetime membership will help push you further to the front of the line. Also, sharing Qube with others will help push you to the front of the line if they were to submit an application as well.
Don't worry, there is a 100% money back guarantee with their Lifetime Membership if you decide it is not for you. These memberships will not always be available. Scott said, they will probably end the Lifetime Member applications around January, so get yours now!