rF LIVE Broadcast-Ohio Innovation Fund with Bill Baumel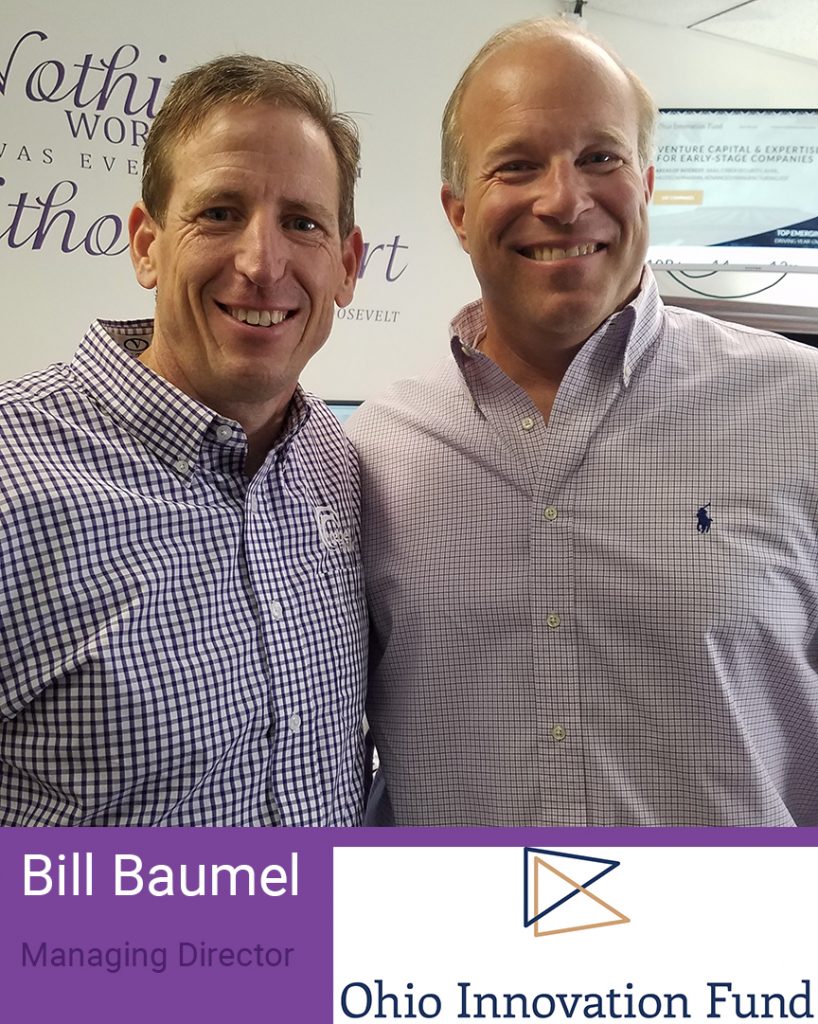 Ohio Innovation Fund is interested in helping companies who are first starting out and they invest in who they believe in.
The Ohio Innovation Fund(OIF) is a venture capitalist based in Columbus, Ohio, located in the Short North. Their mission is to fund companies in the early stages and give business expertise to new founders (much like another broadcast guest, ECDI.) The main clientele of OIF are in Ohio, but this organization also works with companies throughout the entire Midwest. 
Bill Baumel- The Perfect Fit
The managing director of the Ohio Innovation Fund is Bill Baumel, who is originally from Ohio. After earning his Bachelor's degree at The Ohio State University, he started his career in the Midwest, working in Chicago, Cleveland, Cincinnati, and Minneapolis. Later, during Baumel's twenty years in Silicon Valley, he had the opportunity to take various companies public and sold about ten. This experience helped him specialize in technology and medical tech investing. Read more about him on LinkedIn or in his bio. 
A few years ago, The Ohio State University and Ohio University reached out to Baumel because they noticed something. There was a lot of seed capital in Ohio, but not a lot of venture capital or expertise in scaling companies. Bill was the perfect fit for the role because of ties to the state and solid knowledge of large companies. The Midwest is a decade behind Silicon Valley, so Baumel accepted the role to help bridge this gap.

How they help in the Midwest 
Ohio Innovation Fund wants to create jobs here for students, alumni, and families. Bill has a passion to create opportunities for other people and with a guiding hand, he has made that happen. 
OIF works with startups who are in the series A & B stage, (see graph) and occasionally help one company in the early seed stage. Their strategy is to closely work with fewer companies in hopes of the client having a better success rate. 
Giving back through the Student Experience Program
Ohio Innovation Fund has developed an internship program and it has grown tremendously since 2016. The "Student Experience Program" is an opportunity which college students work directly on client projects. They get hands-on experience and learn the value of the industry.  Several interns have gone on to work for companies that OIF helps, like Aware (formerly Wiretap)! 
In summary, Ohio has the potential to become the home of booming businesses. All it needs is some assistance from the right people who are willing to work with first time entrepreneurs. We're excited to see where Ohio Innovation Fund goes in the next few years!