rF LiveBroadcast with Regina Rembert of BuyVet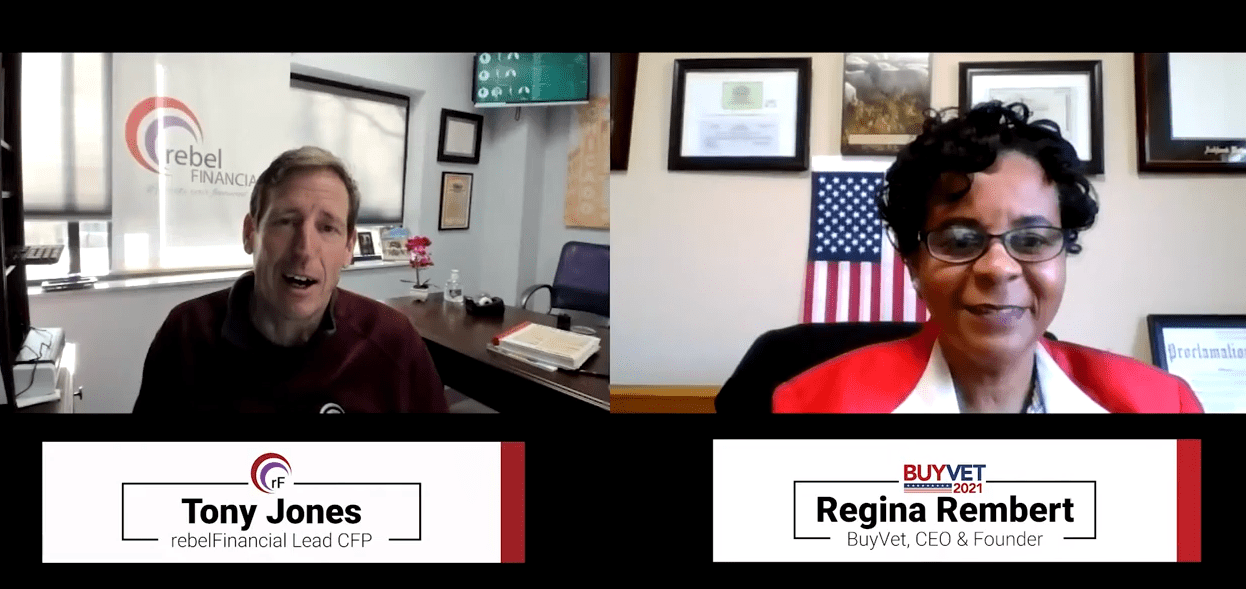 Last week, Tony Jones sat down with Regina Rembert, founder and CEO of BuyVet, for a LiveBroadcast interview, where she shared her experience as a veteran and businesswoman. Regina spent 22 years in the military, serving active duty and reserve for the US Army. The majority of her experience was in the Army Reserve, where she retired in 2010. Today, Regina leverages her knowledge of human resources, business, and support for the veteran community through BuyVet. 
Regina's Background & the Start of BuyVet
Regina has built up decades of experience in human resources, working in HR for companies such as JCPenney and Luxottica. In these roles, she spent lots of time speaking with college students at career fairs, where she realized how she could further help young adults prepare for a career. In 2008, shortly before retiring from the Army and still while working full-time, she started her own HR consulting firm called BrightStar Consulting. Regina poured her years-worth of human resources experience into her new business, where she still serves as the executive director today.
For the past five years, Regina has also worked with the federal government as an HR Specialist for the US Department of Veterans Affairs. Here, she spends time providing recruiting and replacement services, hiring mostly healthcare professionals. 
Also serving as inspiration for BuyVet was the HGTV series Fixer Upper, which Regina really enjoyed watching especially during the pandemic. Seeing the impact that the show has had on workers and the economies of small towns sparked a vision for a similar framework, specifically for the veteran community.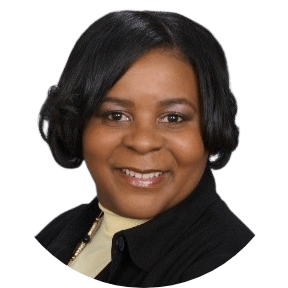 "I asked myself, what if veterans did that?" says Regina, referencing the way that Chip and Joanna Gaines support businesses and workers in the local communities that they work with on the show. "What if veterans supported one another like that? What would be the impact on our small businesses?" Regina knew that by starting a support network for veteran-owned businesses with BuyVet, she could initiate a chain reaction of positive impact for veterans and local economies. 
Thus, in March 2020, Regina started BuyVet as an organization designed to support veteran owned businesses (VOBs). In May of last year, two short months after the start of the organization, BuyVet received its 501(c)(3) nonprofit certification.  
How does BuyVet support veterans through its initiative?
As a brand new organization just approaching its one-year anniversary, there are so many plans for BuyVet that are still in the works, but Regina put everything in perspective for what the future looks like for her organization. 
Currently, BuyVet offers support for veterans and VOBs by providing advertising, publicity, and lobbying at the local, state, and federal levels. BuyVet has taken a pledge to utilize VOBs in its operations as much as possible to support their initiative as well.
The BuyVet Directory is a directory of VOBs that people can come to and search through when they wish to support a veteran. Regina explained it as the "Angie's List for VOBs." She plans to grow and expand the list to contain the contact information for VOBs nationwide, so that people all over the country can use it to show their support for veterans. 
After developing the website directory, stage two involves creating a mobile app for people to easily access the same information on the go.
Upcoming Events and Fundraisers
August 14, 2021 – Veteran's Wellness Walk
September 9, 2021 – VET-OHIO: Veteran Entrepreneurs Network Exposition

See the Events page on the BuyVet website for more information on how to participate.
Other Ways to Support and Learn More
Visit buyvet.org or their Facebook page to learn about more ways you can help support VOBs through their initiative. Regina and her team regularly post updates through their Fireside Chat series and weekly newsletters. 
Watch Regina's interview with Tony below on our YouTube channel, or see it on our Facebook or Vimeo accounts as well.