The Most Popular Baby Name Awards Go To…
The Most Popular Baby Name Awards Go To…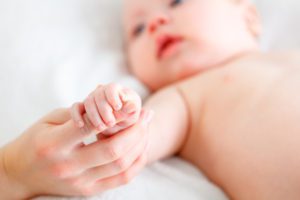 The U.S. Social Security Administration has released its annual list of the most popular baby names in America, and the winners are… Emma for girls and Liam for boys.  Down the list, in order for girls, are Olivia, Ava, Isabella, Sophia, Mia, Charlotte, Amelia, Evelyn and Abigail.  For boys, Liam is followed by Noah, William, James, Logan, Benjamin, Mason, Elijah, Oliver and Jacob.  The Social Security website lets people input their child's name to see how popular it was in any year after 2000, or to see the top 20 list in any birth year starting in 1880 (top names: John and Mary).
Interestingly, today's most popular names aren't nearly as popular as the top names of previous eras.  Last year, Emma and Liam were assigned to only 1% of baby girls and to 0.95% of baby boys, respectively.  In the 1960s, the top names—Mary and Michael—were given to roughly 3% of girls and 4.2% of boys.  There may actually have been more conformity in earlier years; Mary and John were the most popular names for baby girls and boys, respectively, every year from 1880 to 1924, when Robert finally reached the top for boys.  Robert and Mary then went on a run of being the most popular boy's and girl's names from 1924 to 1940, followed by James and Mary until 1947—when, for the first time in the Social Security database, a girl's name other than Mary (Linda) topped the list.
Parents today apparently prize unconventionality, and believe that an unusual name can help their child stand out.  They are also less fond of names that have been popular in the past.  In 2017, Mary ranked 126th on the list of female baby names, with just 0.127% of female babies born during the calendar year.  Compared to that, John is still relatively popular; in 2017 it was the 27th ranked name, given to 0.481% of male babies born last year.
Sources:
https://www.ssa.gov/OACT/babynames/index.html
https://www.theatlantic.com/family/archive/2018/05/popular-baby-names-vowels/560207/