rF Broadcast US Together: Helping Immigrants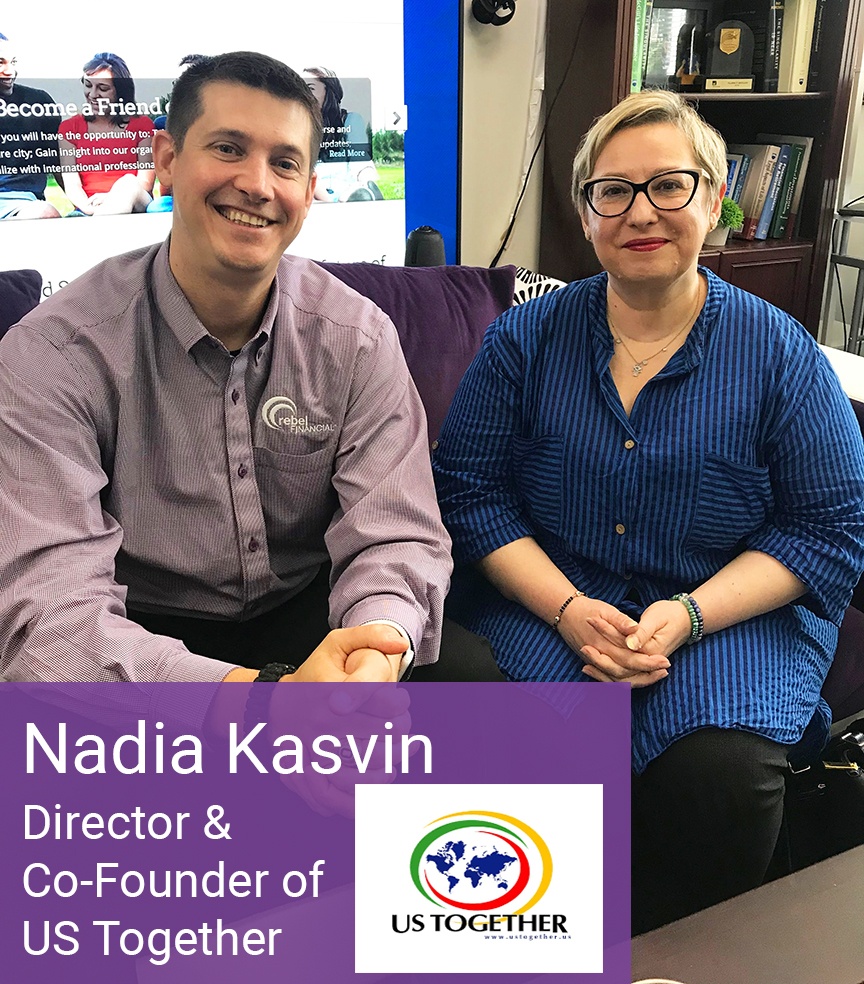 The organization, US Together was founded by Nadia, her husband, and a friend; all refugees from the Ukraine. Their vision was to create an organization that fulfilled the needs of refugees and immigrants alike. These founders personally endured obstacles while integrating into America. These experiences gave Nadia a different perspective on immigration. It's authentic and she feels deeply connected to those she helps.
Nadia mentions that after initially migrating to this country, many people choose to immigrate a second time to Ohio. Many immigrants and refugees relocate to Columbus and other municipalities in the surrounding area due to the abundant opportunities.
What is US Together?
US Together is the only statewide organization in Ohio that provides integration services. They help transform refugees and immigrants into contributing members of society by easing the transition. 
Services
This nonprofit provides social integration, economic, civic (government works, American behaviors), linguistic, citizenship, employment help, interpreter services, mental health services, women empowerment programs, and many more.
Events 
Coming up in August, US Together is hosting Taste of Columbus, for the second year. This event will be held at the Columbus Zoo to celebrate diverse cultures and bring the community together.
How can you help US Together?
Become a "Friend" today! This means you can engage in volunteer opportunities and be involved in more events. Meet others from different cultures and gain a new understanding while supporting your community.
Sign up to tour and volunteer in Spain! There is an opportunity to volunteer in a bilingual school to teach English to immigrant students. You also get to sight-see in Madrid, Valencia, Granada, and Malaga.
Facts: 
Less than 1% of refugees are accepted into countries where they apply.

There are more than 60 million people in the world who have fled their country.

Refugee status is granted when an individual faces persecution based on race, politics, nationality, religion or ethic background. Poverty or a natural disaster does not qualify someone as a refugee.

Asylum is granted to someone who claims they faced persecution and did not apply for refuge before arriving in the country.

Some countries turn down refugees because of economic, political or moral considerations.

The US hopes to resettle 30,000 people in 2019.
Nadia explained the reason behind the meticulous interviews and background checks is to make the process easier for immigrants. As soon as they step off the plane, US Together can help them rebuild their lives immediately. 
Conclusion
In conclusion, US Together is making tremendous changes right here in Columbus. Through the success of three hard-working refugees, those that come after them are given the same opportunities.