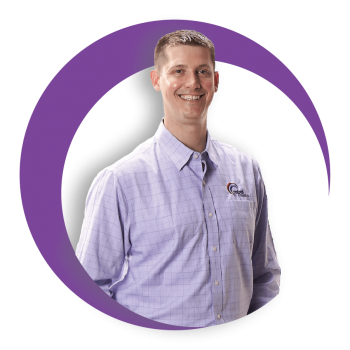 Phil Ratcliff AIF®, CFP®, ChFC®, CLU®
President and Senior Advisor
Phil Ratcliff, a certified financial advisor, is the founder of rebel Financial, a financial firm that he started in 2013. Phil's hard work, charisma, and true passion for his business has helped him build rebel from the ground up. He specializes in all facets of the financial advising business, whether it be navigating the process to the younger generation to getting retirees on the right track to a hopeful tomorrow, Phil wants to make financial literacy more accessible to everyone.
Phil served in the United States Army for 8 years before settling down into finances in 2003 at American Express Financial Advisors. Phil is an active member in the Financial Planning Association, NAPFA, and NorthStar BNI. Known as the "jack of all trades", Phil has an extensive background with his Bachelors in History from The Ohio State University and his enthusiasm for technology. His certifications include AIF®,ChFC®, CFP®, and CLU®. 
Outside of working diligently at rebel, Phil is married with 5 children. Phil enjoys living life to the fullest and devotes his time to his friends, family, company, and employees.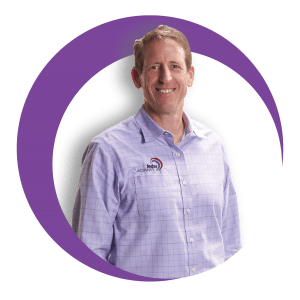 Tony Jones AIF®, CFP®, EA
Lead Advisor
Tony Jones is rebel Financial's lead financial advisor. Since 2005, Tony has been doing diligence in helping other individuals meet their financial goals. Originally from Chicago, Tony graduated with a Masters of Business Administration from Lake Forrest Graduate School and his undergraduate with a Bachelors's in Accounting from Indiana University. Recently in early 2019, Tony completed the IRS Enrolled Agent exam, allowing Tony to be a certified enrolled agent and is the tax expert at rebel Financial."
Beyond finances, Tony enjoys spending time with his wife, children, and running.
"Nothing in this world can take the place of persistence. Talent will not; nothing is more common than unsuccessful men with talent. Genius will not; unrewarded genius is almost a proverb. Education will not; the world is full of educated derelicts. Persistence and determination alone are omnipotent. The slogan Press On! has solved and always will solve the problems of the human race." -Calvin Coolidge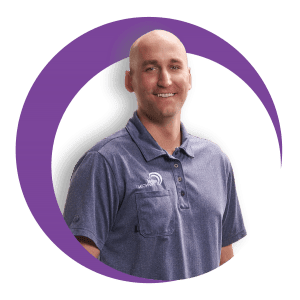 Financial Coach
Jonathan Bailey is rebel's financial coach. Jonathan graduated from The University of Montevallo's college of business with a Bachelor's in Management and proceeded into his career with over 7 years of management and sales experience. Not long after Phil started rebel Financial, Jonathan joined the team as Phil's admin & office manager. In early 2019, Jonathan passed the Uniform Investment Adviser Law Examination, also called the Series 65 exam, to become a licensed investment adviser representative. Jonathan is currently working on satisfying the CFP® coursework in preparation for the CFP® examination.
Jonathon enjoys spending his time outside of work with his wife and two children. He also enjoys staying active, loves watching sports, and playing golf.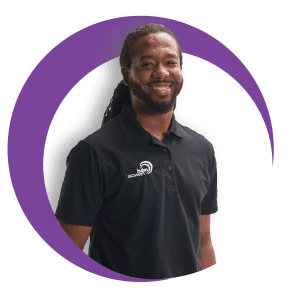 Paraplanner
Acie Middleton is a Paraplanner with rebel Financial. Acie graduated from Ohio University with a B.A. in African American studies. Acie is currently enrolled with Boston University working on satisfying the CFP® coursework in preparation for the CFP® examination.  Acie served for one year with Americorps State and National as a college completion coach for first-gen and low-income students. Acie is a Certified Financial Education Instructor and a member of the Columbus Young Professional Impact Academy class of 2020.  Acie is also currently working towards passing the Uniform Investment Adviser Law Examination, also called the Series 65 exam, to become a licensed investment adviser representative.
"Success is not final, failure is not fatal" – Winston Churchill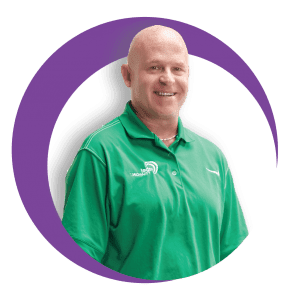 Administrative Specialist
Richard Fleeman is rebel's administrative assistant. Richard is in charge of scheduling rebel's clients and ensures that everyone gets a smile when they enter through the door. Richard graduated from Bowling Green State University with a Bachelor's in Education and has been working in finances for almost 15 years. Outside of work, Richard lives a fulfilling life with the love of his life, his wife, and enjoys playing a good game of cards.
"The only way to discover the limits of the possible, is to go beyond them into the impossible."

-Arthur C. Clarke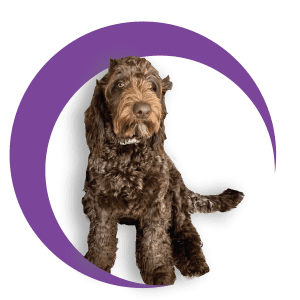 Chief Loving Officer (C.L.O.)
Clover has been a member of the rebel Financial family since late-2019. She brightens any room she walks into while at work. As C.L.O. of the company, she requires every member of the team to reach their daily quota of pets. In her free time, Clover enjoys sleeping, going on walks, and chasing her toys down the hallways of rebel Financial.
"If your ball is too big for your mouth, it is not yours."― Dog of Wisdom