Philanthropy Takes on New Meanings This Holiday Season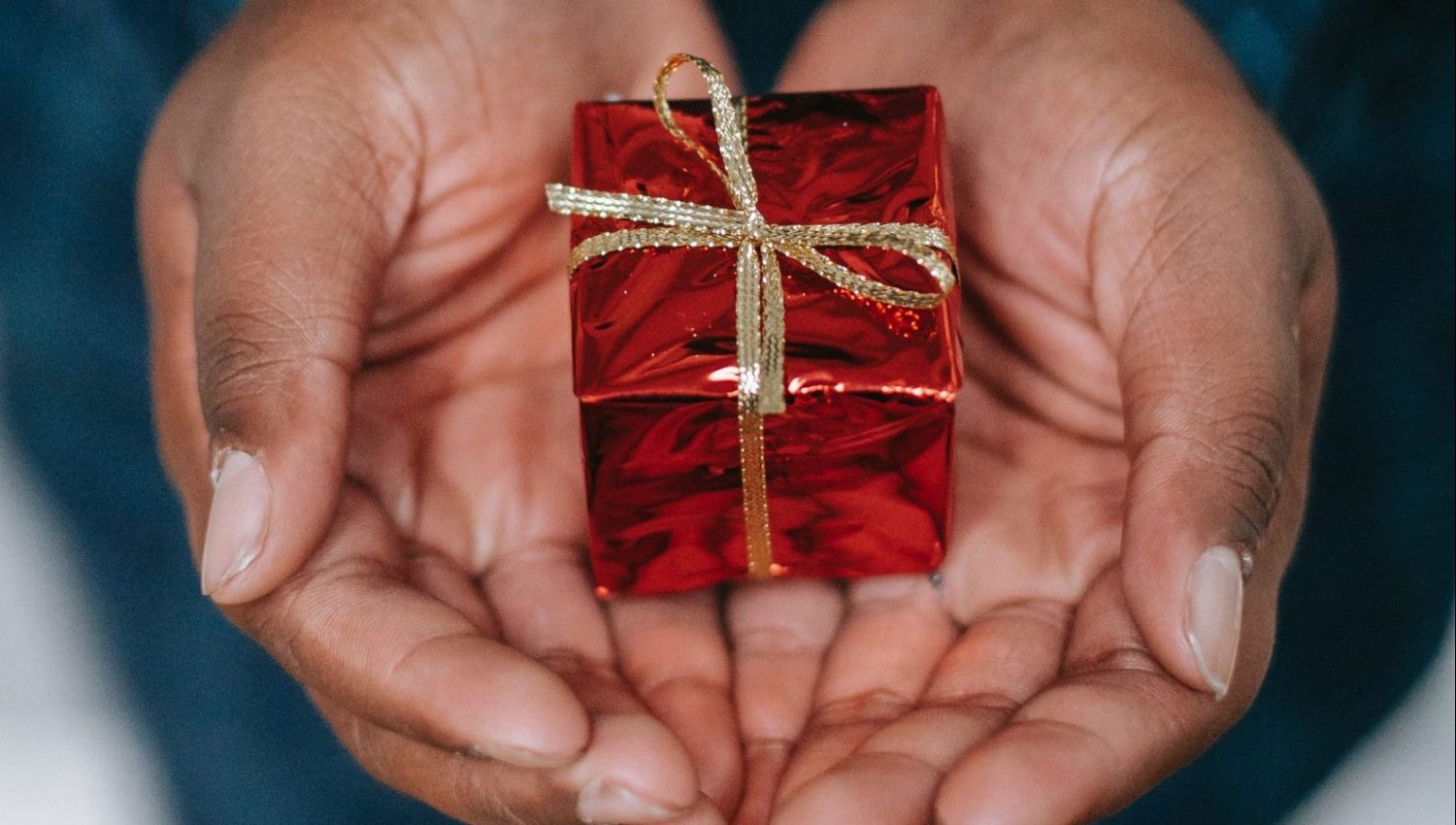 Fundraising events held throughout the year are often the largest sources of income for some nonprofits, most of which had to be cancelled this year due to COVID-19 restrictions. With the impact that the pandemic has had on the economy and the financial situations of millions of businesses and individuals, the demand for nonprofit support had exponentially increased in 2020. 
According to a recent survey by Independent Sector, organizations have experienced an 83% decrease in earned revenue this year. Based on the estimated funds raised on GivingTuesday this year, the nonprofit industry's cry for help has not gone unnoticed. Data collected by the GivingTuesday Data Commons shows that funds raised on December 1, 2020, surpassed $2.47 billion, which is over 25% more than the amount raised on GivingTuesday in 2019. Additionally, results show a 29% increase in the number of participants that donated internationally.* 
Is this going to save the nonprofit sector? Despite the overall increase in fundraising turnout this year, donations alone aren't enough, especially if the levels are not sustained. Volunteer-based nonprofits are, perhaps, facing more trouble considering the dramatic decrease in volunteer activity on top of funding limitations.
As the nonprofits continue to struggle with the impact of the pandemic, many are calling on us as a community to take time this holiday season and provide support where it's needed the most. 
rebel Financial's Approach to Philanthropy
As a company, rebel Financial supports several charitable organizations through our fundraising events, community involvement, LiveBroadcast features, and charitable giving. We support organizations and funds that align with our values as a company, those that we believe hold an important role in creating a better future for us and for generations to come. Read more about rebel Financial's commitment to charity.
Some of the charitable organizations we support directly are Kiva, Purple Stride, Speedy Sneakers, and The 52 Million Project. rebel has also started its own nonprofits: the rebel Financial Foundation and 4 Advisors.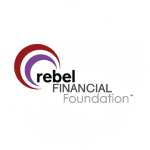 The rebel Financial Foundation raises funding for the advocacy and awareness of scientific research. All proceeds of the Foundation go to the National Science Foundation and the National Institute of Health.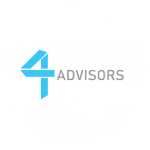 4 Advisors was established to support advisors aspiring to enter the financial industry and those who wish to become independent. Learn more about 4Advisors at 4advisors.org.
What does philanthropy mean to different organizations?
We've reached out to members of nonprofits and social enterprises in the community, each with a unique mission, and asked them to share the ideologies behind their philanthropic work. What they all have in common, despite the differences in each organization's approach to philanthropy, is that they all seek to do good for the community.
The 52 Million Project: Democratizing Philanthropy
"Philanthropy" for The 52 Million Project is about redefining the imagery and culture surrounding that word. Traditionally in America, philanthropy is looked at as something that only the 1% have the ability to do, even though over 70% of Americans make donations each year.
The 52 Million Project strives to democratize philanthropy by highlighting the power of small gifts and spreading the message that you don't have to donate mass amounts of money to "do good." According to its philosophy, by donating what you can afford to give, even if that's only $1 per week, anyone can be a philanthropist.
After launching in what, for most of us, has been the wildest year of our lives, more people than ever are struggling financially, which gives us a huge opportunity to make a difference by contributing to The 52 Million Project. When your personal budgets get tight, it's easy to eliminate donations to make room for other necessities. With The 52 Million Project, all it takes is budgeting $1/week to support 52 different nonprofits who are fighting poverty.
There's no better time than to start giving at the end of the year or the beginning of a new one. It seems that most people want their new year to be a chance for growth and improvement, and building the habit of giving is an excellent way to personally improve. Giving to those in need is the right thing to do, but it's also something that makes you feel good, too. 
SocialVentures: Creating a Social Impact
"Philanthropy" to SocialVentures is defined as the inclination to benefit mankind. SocialVentures' mission is to advance and support businesses that are created specifically to benefit mankind, what they call "social impact". It offers resources, funds, and advocates for the development of social enterprises to advance their abilities to make a difference in the community. 
Social enterprises create jobs for people with barriers to employment that exclude them from conventional jobs. Barriers can be former incarceration, recovering from drug addiction, rebuilding a life after being trafficked, or having disabilities.  
The holidays are a time for hope and reflection on how we are blessed. It is natural at this time to think of helping others who are not so blessed. With social enterprise, helping is not limited to donating money. One of the joys of social enterprise is that you can do good by dedicating some of your holiday purchases to social enterprises. 
You don't have to be rich to be a philanthropist. If you have an inclination to benefit mankind, you can donate, buy, and volunteer. That is what it means to be a philanthropist.  
Human Service Chamber: Encouraging Philanthropy
"At the Human Service Chamber, we have the privilege of working with and for over 100 health and human services agencies," explains Michael Corey, Executive Director. "In a year in which the coronavirus has increased costs and decreased revenues for the health and human services agencies we serve, our sector has concurrently been striving to meet a still-surging need, as so many fall on hard times through both the health crisis and the economic crisis that may well outlast the coronavirus." 
Among other changes, the Human Service Chamber seeks to encourage philanthropy in the community, to the betterment of the 14,000 people that work at its member agencies, and to the hundreds of thousands that they serve in the Columbus region and beyond.
Whether you can reach into your pockets to support nonprofits, give your own expertise, or simply send a letter of gratitude to the "other frontline" of social workers and caseworkers and clinicians, your generosity this holiday season will mean so much to so many.
Dress for Success Columbus: Empowering Women Through Philanthropy
In Columbus, Dress for Success is the catalyst for workforce development leading to economic independence for women. It provides personalized employment suiting at its High Street Boutique, Mobile Career Center, and even virtually, to equip her with confidence for her interview, and the ability to go to work with ease. 
DFS also offers an easy-to-use, reliable Career Center and tools like Interviewing for Success, Professional Women's Group, Women2Women Mentoring, Boss Girl, and other programs that assist women in finding a job, helping her retain the position, and growing in her career through community-led resources.
The mission of Dress for Success is to empower women to achieve economic independence by providing a network of support, professional attire, and the development tools to help them thrive in work and in life. Its purpose and calling in the community is to support the achievement of women through empowerment as she shapes her own destiny.
Given the impact of COVID-19 on women throughout the last year, putting them back in the workforce is more important than ever. Especially during the holidays, they seek to ensure that their women have reasons to celebrate.
Homeport: Building a Better Community
Homeport is the largest locally focused nonprofit developer of affordable housing in Central Ohio. Having served the area since 1987, Homeport currently owns 2,409 affordable rental apartments and single-family homes in 38 communities. Its 6,279 residents — families and seniors — can access a broad range of services, from after school programming to emergency assistance for rent and utilities. 
Homeport also links its residents to food, furniture and employment assistance, medical and mental health services, and offers both financial fitness education classes and one-on-one counseling as requested. It is a leading provider of homebuyer education in the region, as well.
At its core, Homeport believes that a safe, decent affordable home, whether rented or owned, is at the center of every important societal issue, and that it has a multiplier effect on each and every one of those families in particular and on the entire community in general.  
"For the last ten years, I have been the CFO at Homeport (after being on its Board for three years) and have watched the need for what we do in the Central Ohio community only grow," says Homeport Chief Financial Officer Valorie Schwarzmann. "Homeport's affordable housing changes the lives of generations. Our resident services enhance the chances of family, financial, and community stability."
My Very Own Blanket: Providing Comfort and Security to Foster Children
During the holidays while most of us are surrounded by the love and warmth of our family and friends, many foster children struggle to feel that same warmth and love.
My Very Own Blanket seeks to give comfort and support to children in the foster care system by providing them the warmth of a blanket. These blankets that they provide are unique, however, because they are handmade by generous volunteers and personalized with each child's name. Despite the uncertainties that children face in the foster care system, these blankets are there for them to provide a sense of security and stability in their lives which, unfortunately for some, may be one of the only things they have to rely on. 
Through philanthropy, My Very Own Blanket is able to restore hope in our children, reminding them that they are loved and cared for. 
SPEAK! For The Unspoken: Being the Voice for Special Needs Pets
Philanthropy is not limited to the support of humans alone. Animal philanthropy exists as another way in which we can create a better world. 
SPEAK! For The Unspoken fights for equality amongst pets, specifically those with special needs. It is a purely foster-based rescue that, in addition to providing these animals with homes, fights for them by acting as their voice and advocating for their awareness.
Throughout the pandemic, SPEAK! has experienced a spike in their adoption rate as people have opened their hearts to special needs dogs. Still, they are always taking in new animals and, therefore, seeking community support. Providing support for special needs dogs doesn't have to be a challenge, and SPEAK! continues to work towards its philanthropic mission for animal welfare. 
There's No Right or Wrong Way to Give Back
No matter how you interpret the definition of philanthropy or which causes you choose to support, you have the opportunity to make an impact in the world. Finding the right nonprofits to support may be a challenge considering that there are so many with substantial needs. It's important to support the ones that align with your values. 
To reiterate, philanthropy is not limited to monetary donations alone. In fact, what many organizations need the most isn't always money, rather, it's support that anyone can provide, no matter his or her background or financial situation. There truly is no right or wrong way to give.

Ways to Give
52 Million Project:

This holiday season, start the habit of giving by supporting nonprofits fighting poverty with just $1/week at

52MillionProject.org

.

SocialVentures:

You can help SocialVentures by clicking on the donate button at

www.socialventurescbus.com

or by texting

10475 to 614-230-0347.

SocialVentures also offers Holiday Boxes, where your purchase gives business to social enterprises and supports SocialVentures:

www.socialventures.shop

. For other purchases, you can go through specialized online portals, such as

www.givevia.com

, that let you dedicate a portion of your purchase to a nonprofit, like SocialVentures. 

Human Service Chamber: Visit humanservicechamber.org to learn about ways you can support the organization and its member agencies. 
Dress for Success Columbus

invites you to contribute to its mission through a variety of methods: financial contributions; donations of gently-used professional attire for suiting; volunteer at the boutique or Mobile Career Center; become a mentor through the Women2Women Mentoring program; become an Interviewing for Success coach, or attend a signature event to learn more about its mission (Dine.Drink.Dress. or Beyond the Suit). Learn more about its mission and opportunities for virtual engagement at

DFSColumbus.org

.

Homeport

cannot develop homes or provide its services without the generous support and financial contributions from community members. Please visit

www.homeportohio.org

to see the impact of Homeport's work. Homeport gratefully accepts donations to help support a Service Coordinator help a resident meet their unique needs or to help fund the education services that help a resident or other homebuyer be fully prepared to purchase a home. To learn about corporate and individual opportunities to support Homeport and its mission, contact

Laverne D. Price, Homeport Senior Director of Resource Development, at

laverne.price@homeportohio.org

or (614) 545-4891. Also visit

https://www.homeportohio.org/action/donate

.

My Very Own Blanket:

Donate money or blankets, become a sponsor, or host a blanket-making event to support the mission of My Very own Blanket. Go to

https://www.myveryownblanket.org/get-involved.html

.

SPEAK! For the Unspoken:

Adopting and fostering are the most direct ways to support the organization, but there are many indirect yet significant ways for you to contribute. Located in Grove City, Speak! has partnered with local retailers and even online shopping sites to provide opportunities for shoppers to support. Visit

https://www.speakfortheunspoken.com/give

to make a donation or learn about more ways that you can support. 
Watch the LiveBroadcasts we've done with organizations featured in this article!
(Thank you to the contributors of this article: The 52 Million Project's CEO and Founder, Imran Nuri; SocialVentures' President and CEO, Allen Proctor; Human Service Chamber's Executive Director, Michael Corey; Dress for Success Columbus' Senior Director, Stephanie Campolo-Merkle; and Homeport's CFO, Valorie Schwarzmann, and Manager of Public Relations, Steve Nichol).