Brazil's Political Impeachment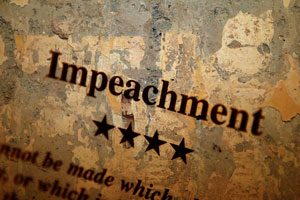 What's going on in Brazil—other than the Zika virus and off-schedule preparations for the Olympic games?
You might have read that the leader of South America's largest country—President Dilma Rousseff—is facing impeachment hearings at a particularly awkward time for the country: right before a million Olympic visitors descend on the country.  But what are the actual charges against the leader of the Worker's Party in Brazil?
The unstated charges are that the country's economy has been declining, and three million Brazilians have lost their jobs in the last year alone.  The country is battling a new round of hyperinflation, and citizens are angry.
The stated charges are more subtle.  Rousseff is accused of using state-controlled banks to finance popular social programs, including Bolsa Familia, which gives cash to poor Brazilian families who send their children to school and ensure they get vaccinations.  The government was putting money in the banks to fund these programs—until it didn't, and the banks started complaining that they were feeding the poor without being fed themselves.  These social payments, Rousseff's accusers say, bought her the re-election in 2014.
How much are we talking about?  In 2013 and 2014, the Brazilian government racked up $25 billion in debts to the banks, which Rousseff allies refer to as credit.  Those debts are being paid off as you read this, but another $4 billion debt was recently uncovered, used to provide low-interest loans to family farmers.
There are legal questions about whether these activities were, strictly speaking, actually illegal, but that may not matter in a country that is facing down a depression, whose citizens are angry with their president.  The impeachment is likely to be a political judgment, with Brazil's Senators acting as a jury deciding the political merits of the case.  Look for a new President acting as host to the Olympic visitors who are willing to brave the Zika virus.
Source:  https://www.washingtonpost.com/news/worldviews/wp/2016/05/11/the-charges-against-brazilian-president-dilma-rousseff-explained/?tid=sm_tw